Posting Board Party 2000
The top right image is to remain EXCLUSIVE to the official site. I snapped it. Please do not copy, beg, borrow or steal. Raven sent me the image of Larry and Danny, and we aren't sure who took it. If you were the photographer, let me know so I may credit you properly. Thanks!
Danny and Little Willow

Photo by Psyche

Marc gives Danny a lift.

They bonded during "Pleasantville."

Danny and XandersGirl

Happy, happy XandersGirl.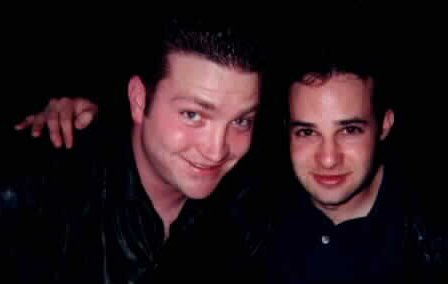 Minor characters? I think not!